EMDI IOS & ANDROID ORDER TAKING APPLICATION – RESTAURANT POS, RESTAURANT ORDERING, WAITER POS - SBZ SYSTEMS
ΓΙΑ ΟΛΑ ΤΑ ΠΡΟΪΟΝΤΑ ΤΟΥ E-SHOP ΜΑΣ ΙΣΧΥΕΙ Η ΕΓΓΥΗΣΗ ΠΟΥ ΠΑΡΕΧΕΤΑΙ ΑΠΟ ΤΟΝ ΕΠΙΣΗΜΟ ΚΑΤΑΣΚΕΥΑΣΤΗ Ή ΤΗΝ ΕΠΙΣΗΜΗ ΑΝΤΙΠΡΟΣΩΠΕΙΑ
ΓΙΑ SERVICE ΤΩΝ ΠΡΟΪΟΝΤΩΝ, ΑΥΤΑ ΠΡΕΠΕΙ ΝΑ ΑΠΟΣΤΕΛΛΟΝΤΑΙ ΜΕ ΕΞΟΔΑ ΤΟΥ ΠΕΛΑΤΗ ΣΤΗΝ ΕΠΙΣΗΜΗ ΑΝΤΙΠΡΟΣΩΠΕΙΑ ΓΙΑ ΕΛΕΓΧΟ & ΕΠΙΣΚΕΥΗ
EMDI Ordering is a powerful catering program, a complete ordering solution, managing tables and online catalog for ios and android devices, ideal for restaurant, bar, cafeteria.
WIRELESS ORDERING. BENEFITS OF THE INDICATORS:
- Delivery of orders to the production sites - Automation and organization of food shipments - Organization of tables and waiters - Better control and supervision
Easier than ever!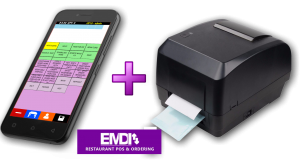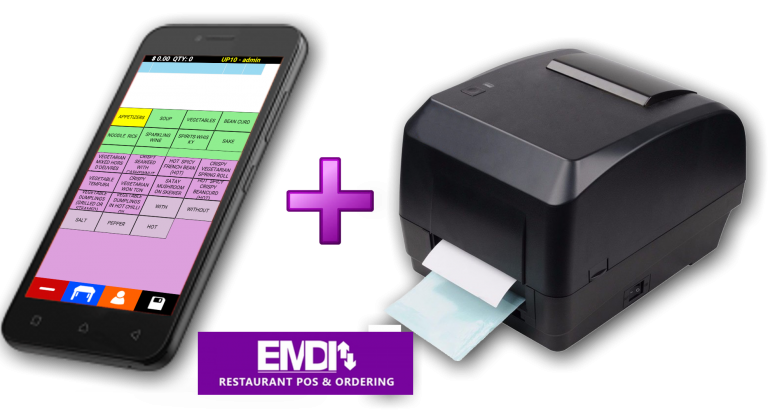 EMDI Ordering for iOS and ANDROID is a simple yet powerful and easy-to-use program that you can literally handle with one hand, making the job of the waiter easier.
Even to install it you don't need anything special. With a simple smartphone where the app will be installed and a thermal printer you're ready to start working!
There is also the ability to create and export reports and charts as well as warehouse management for product tracking.